Links

---
Civil War Nurse and Medical Links
African American Nurses
Civil War Nurses: Angels of the Battlefield
Mother Seton's Sisters of Charity in the Civil War
National Museum of Civil War Medicine
Our Army Nurses
Society of Civil War Surgeons
United States Sanitary Commission
Other Civil War Era Links
Congratulations to Shaun Grenan and his first published book:
So You Want To Be A Soldier? How to Get Started in Civil War Re-enacting *Order a copy now!!!

Civil War Vivandieres and Daughters of the Regiment
Gettysburg Battlefield Online
Lunaelbia: A site for new clothes and old, and all things beautiful
Myrtle Avenue Clothiers - Historical Reproductions
Originals by Kay - Beautiful Civil War Era Reproduction Civilian Clothing!
Taylor's Battery - 1st Illinois Light Artillery, Company B
Vintage Connection - Antique Clothing and Research
114th Pennsylvania, Co. A - Collis' Zouaves
1st California Regiment/71st Pennsylvania Vols.
Don't forget to check out my other web site:


Did you sign my Guestbook??
---
Back to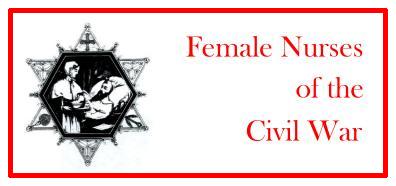 Copyright 2002 by Britta Arendt